Hand And Impact Etching
Certain materials allow us to create a detailed image such as a portrait of your loved one or your favorite outdoor scene directly on that surface. Starting with your ideas, the end result often exceeds reality. All of our etchings are created by our highly skilled etching artists. For many years we have created stunning personalized artwork, working personally with families to take photos, artwork or ideas and turn them into lasting memories. It's the artist's human touch that makes these beautiful designs truly unique. Both remarkably detailed and lasting, our etchings allow families to preserve the memory of a loved one. The possibilities are endless when creating an etching!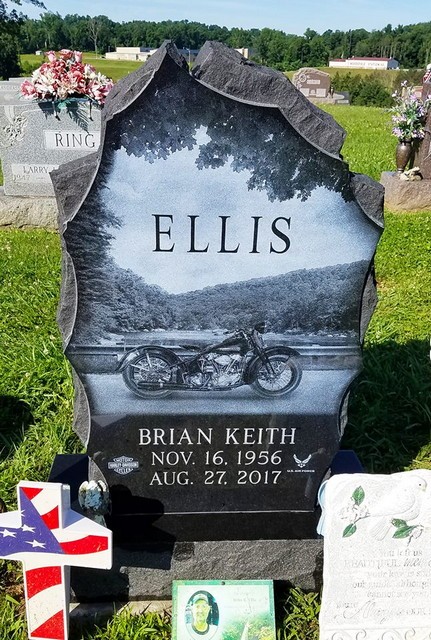 Testimonials
Very satisfied working with Charlie at RG. He walked me through the whole process and helped me design a monument for my husband. I ordered the monument right before COVID so there was a delay due to the pandemic. Once that lifted and the monument was set in place I was very pleased with the results. I would recommend Riehm-Gerlack to anyone needing to purchase a monument and who wants to work with a caring and compassionate staff.
-Madonna Evans
Caring and Compassionate Staff
Thank you, the stone is beautiful.
-Eunice Switow
The stone is beautiful!
Thank you for taking care of me and most of all I love Mom's dove.
-Marguerite Drane
Took Care of Me
I am very pleased with the granite selection, design, and appearance of the headstone.
-Jane Schaftlein
I am very pleased.
Thank you for your kind help in this matter.
-Klefot Family
Thank you for your help.
Very satisfied, the monument is beautiful. I think my husband would have been very pleased, as much as I am.
-Mary Steier
The monument is beautiful!
My sister and I went out to Calvary Cemetery and we both think your company did a very nice job. Thank you very much for the work you did.
-Jim Howard
Your company did a very nice job.
Thanks for all of your help. It looks great and we are pleased.
-Connie Fox
It looks great!
Thanks for everything; my father really liked the headstone.
-Mary Higgs
Thanks for everything.
Thank you for all your kindness and great work.
-Mrs. Alan Stoler
Great work.